Tableau Animé | Room in New York - Hopper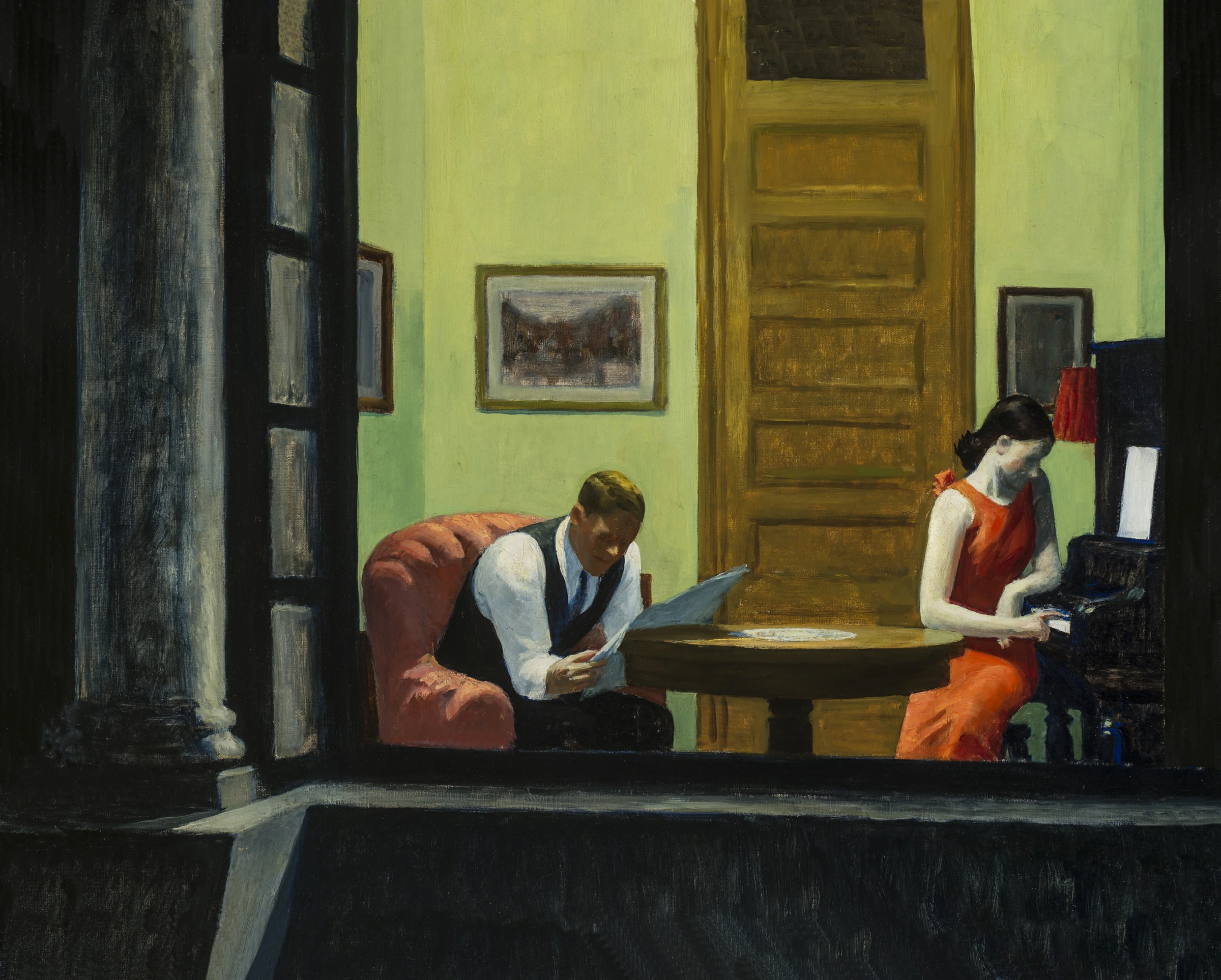 During my last year of bachelor , in 2021, I had to make an animation based on an existing painting : Room in New York by Edward Hopper.
This year-long project had me working through several stages: first writing a script, where I decided that the main people in the picture would ultimately be Bonnie and Clyde.Then I did a storyboard, where I briefly summarized my ideas.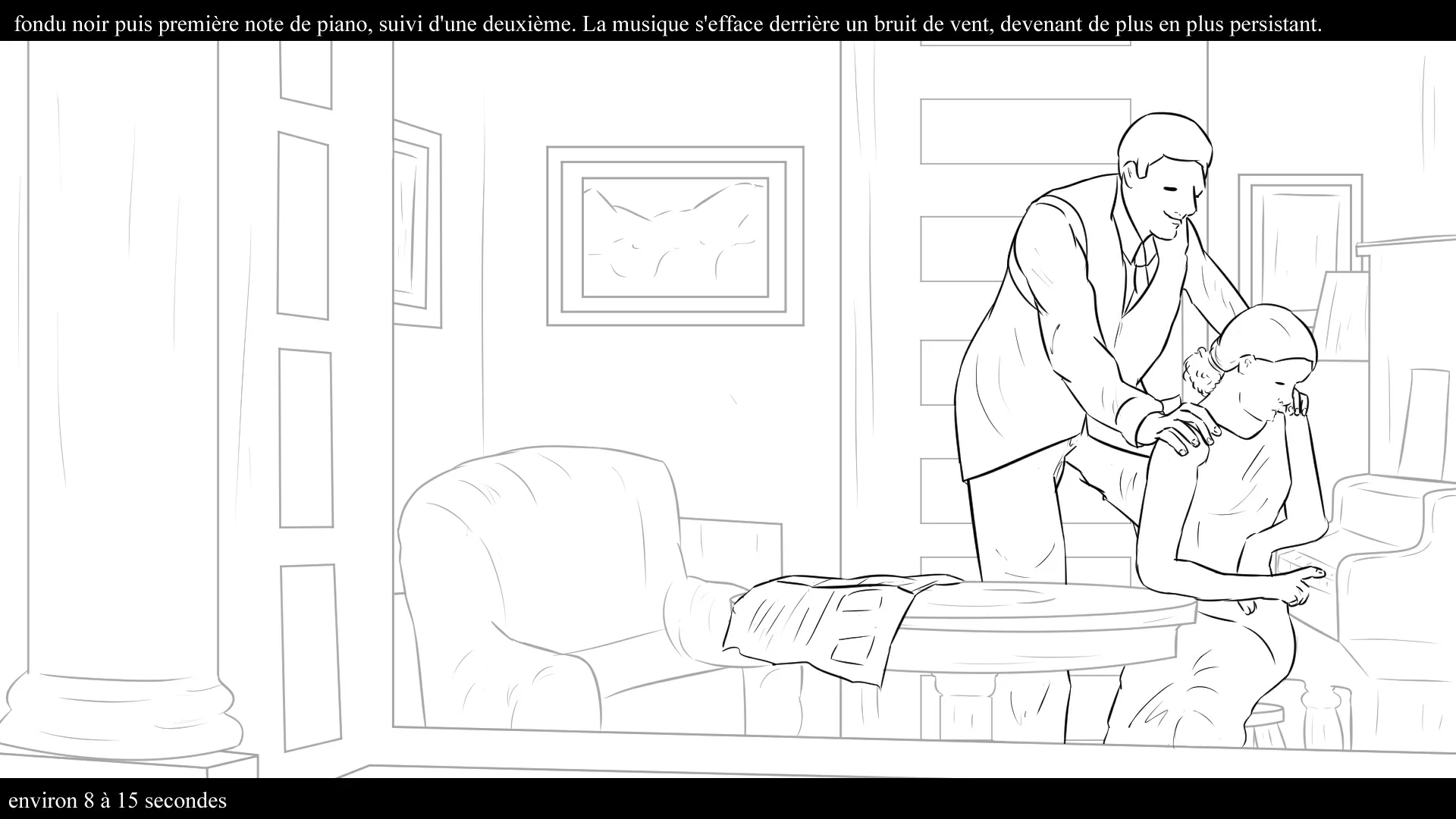 Later in the year, I was able to focus on creating the animatic as well as the sound effects for the project and the general atmosphere that I imagined. I was then able to work on the mix of motion design and 2D animation made on Photoshop that I imagined. I had to cut out each element of the painting in Photoshop, make animations in After Effects and some in Photoshop, then finally put everything together in Premiere Pro.
The hardest part was probably the animation of the character's hands following the rhythm of the music. Despite some imperfections and still things to work on, I'm very proud of the work done.
Thanks for reading !